The Many Benefits of Electric Cars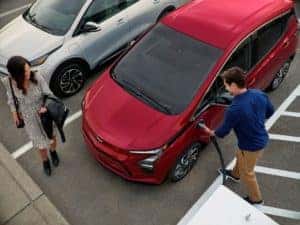 Now more than ever before, drivers are taking to the streets with electric cars, and we're receiving numerous questions about the benefits of these next-generation vehicles. To best assist the community around the team at our Chevy dealership serving St. Clair, MI has put together this brief guide that covers just a few of the many benefits of owning an electric car.
Improved Fuel Economy
Without question, drivers appreciate the exceptional fuel economy offered by electric vehicles the most. Whether a hybrid, plug-in hybrid, or fully electric powertrain, EV drivers enjoy the absolute best cost per mile of operation out of all car owners.
The Chevy Bolt EUV, for example, leverages a 65-kWh battery and motor system to deliver an EPA-estimated 247-mile range on a single charge. Additionally, with DC fast charging, you can add 95 miles of range with only 30 minutes of charging time. That means that your EV is always ready to go when you are – fully eliminating the need to stop for gas.
Standout Power
Gone are the days of underpowered electric powertrains. Indeed, some of the most power available in contemporary cars can be found in EVs – and all at a fraction of the fuel cost! The brawny Chevy Silverado EV, for example, boasts an utterly stunning 660 horsepower and 780 lb-ft of torque, enabling a manufacturer-estimated towing capacity of over 10,000 pounds. That's a stiff challenge to all of its gasoline counterparts.
Long-Lasting Value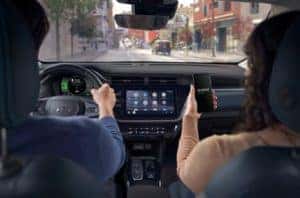 Another standout benefit of electric vehicles is their long-lasting value proposition. For example, thanks to the regenerative braking technology in vehicles like the hybrid Chevy Malibu, your brakes typically do not have to work as hard as brakes in standard combustion vehicles. This means that you can save even more money in the long term.
Test-Drive an EV at LaFontaine Today
If you have more questions about the many benefits of electric cars, or if you're ready to take the next step and take a test drive, our team of Chevy dealers is on hand and ready to help! Call or visit us online at LaFontaine Chevrolet Buick GMC of St. Clair today to schedule your test-drive appointment.