Must-Know Details About the EV Tax Credit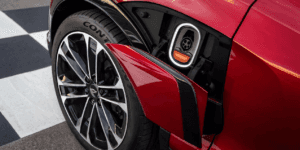 There are a lot of reasons to consider getting a Chevy EV. For starters, driving an all-electric vehicle reduces the size of your carbon footprint. Having a Chevy EV means you won't have to visit a gas station anytime soon unless you have a hankering for a slushie. While you might not realize it, getting an EV can help reduce the amount you owe the IRS for the year in which you purchase your electric car.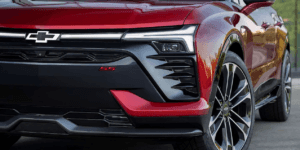 Maximum Credit
Motorists are often curious about the EV tax credit when they contact our China Township, MI Chevy dealership. The EV tax credit is a non-refundable tax credit extended by the Internal Revenue Service that lowers your tax liability by the amount you're able to claim.
You can only claim the credit once for each eligible EV you purchase. The amount you can claim depends on whether you buy a new or pre-owned Chevy EV. The maximum credit you can claim for a new EV is $7,500. If you purchase a previously owned EV, the maximum you can claim is $4,000 or up to 30 percent of your vehicle's purchase price, whichever in less.
Income Cap
Your income will influence your eligibility for the EV tax credit. The income cap for eligible taxpayers who are single is $150,000 if they're interested in a new EV while the cap for married taxpayers who file their taxes jointly is $300,000. If you're going to shop for a pre-owned EV, those caps drop to $75,000 and $150,000, respectively. To see if you're eligible for the EV tax credit, talk to the pros in our Buick finance center near St. Clair, MI.
Sales Price
When you walk through our Chevrolet showroom, you'll notice that the prices of new Chevrolet vehicles vary between models and trims. The sales price of an EV is a factor that will impact your ability to claim the EV tax credit. New vans, SUVs, and pickups must have an MSRP of $80,000 or less for you to qualify for the credit while other body styles must list for $55,000 or less. The price cap for pre-owned EVs is $25,000.
Shop with LaFontaine Chevrolet Buick GMC St. Clair
Are you ready to limit your impact on the environment and lessen your federal tax burden? If so, we invite you to visit LaFontaine Chevrolet Buick GMC St. Clair to buy a Chevy EV that will support your lifestyle and fit your budget seamlessly.