Are EVs Affordable for Those with Bad Credit?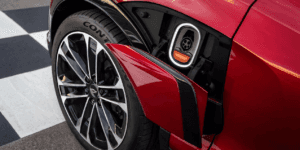 Are you ready to consider electric vehicles when it comes to your next car? LaFontaine Chevrolet Buick GMC St. Clair is ready to help. We believe that the vehicles of the future should be available to every driver, even those who don't have perfect credit.
Credit at a Glance
Credit plays an important role when it comes to the Chevy financing and purchasing process. Essentially, it tells a lender how reliable you are to lend money to and will help to set the conditions of your financing terms.
If you have low credit, you'll still be able to purchase a vehicle, though you likely won't be able to lease a new Chevy car. That said, your terms might not be as favorable as if you had high credit. When accounting for credit, you also want to consider how much money you're able to put down on the day of purchase.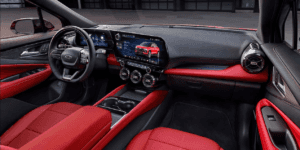 Can I Purchase an EV With a Low Credit Score?
There are many reasons to bring home an eco-friendly vehicle, but is it possible if you don't have a perfect credit score?
To start, eco-friendly vehicles are becoming more available and more affordable, and we're excited to carry a range of different models right here at LaFontaine Chevrolet Buick GMC St. Clair. That means you'll likely have more vehicles available within your budget today or in the short-term.
EV models will also help to alleviate fuel costs, which can mean the savings really add up. Since you'll also have access to federal savings and tax incentives, you'll be able to pay your loan off quickly, and you won't have to pay the higher interest costs often associated with low credit scores.
If you don't qualify for a loan for a new EV, you may also want to consider exploring used model options until you can raise your credit score.
EVs are at LaFontaine Chevrolet Buick GMC St. Clair
No matter what your vehicle purchasing, financing, or servicing needs might be, LaFontaine Chevrolet Buick GMC St. Clair is here to help. Visit us for new car specials, trade-in vehicle support, and access to exciting EV models today.